I love running, rain, running in rain, and hunting for almost anything, including clams, calypso orchids, deer, dogwood blossoms, elk, errant thoughts, fossils, firewood, obsidian, old bones, old forests, orange agates polished to perfect roundness by endless pounding waves, sunrises, sunsets, salamanders, salmon, salmonberries, wild mushrooms, Wild Turkey, wild turkeys, and that Lazuli Bunting singing his beautiful blue-orange brains out from a dead tree in a desert canyon.
My writing explores the messy interface of human experience and our increasingly wounded world. I'm a biologist and have authored or coauthored over thirty scientific papers. I'm deeply grateful for all that humankind has learned over the millennia. Yet to become alive, science needs beautiful stories. We need love songs everyone can sing, melodies that spring from deep aquifers of wisdom into the bright light of day, becoming joyful sunlit riffles running over bright stones, pouring into thoughtful pools sheltering small dark trout, streams that meander across our external and internal landscapes, weaving us into the land from which we came and where we belong.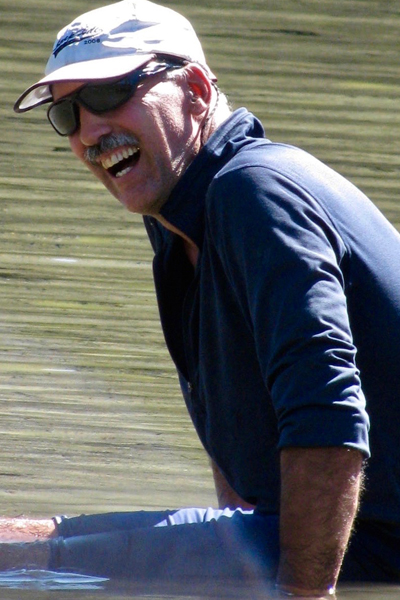 More about Me
Author, Speaker, Ph.D.


Watch Me Speak
I'm comfortable on stage and passionate about engaging people in the natural world through teaching, speaking, and readings. For 22 years I've taught a popular University of Oregon course on amphibians and reptiles, and have led hikes and workshops designed to enthrall children and adults with these wonderful animals.

Nature of Gratitude
Together with writer, lyricist, and photographer Eric Alan, I have co-created the Nature of Gratitude, a variety show incorporating nature-inspired music, prose, poetry, and spoken word that expands our experience of gratitude. Would you like to host a Nature of Gratitude program in your community? Send me a note from at the bottom of this page.